TRANSPORTATION ROOM
Welcome to the DEPOT shelf in the Railroad Display Case.
Long Key was the only scheduled mandatory stop from the mainland to Key West. It was normally a 20 minute stop as the Flagler Hotel System Long Key Fishing Camp was located there. Note that it is elevated.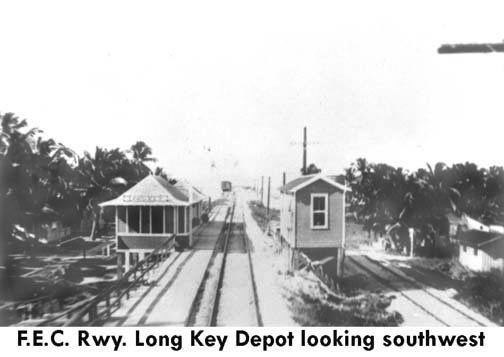 A second view of the Long Key Depot. To the left of the photo was the ocean and the Long Key Hotel for the fishing camp. To the photo's right was the boat docks and employee housing.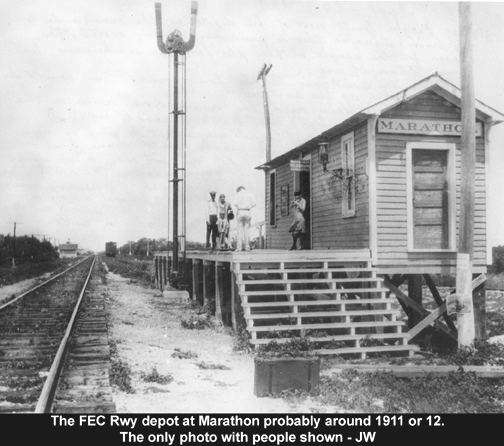 This is an early view of the Marathon Depot and is looking northeast. Note the semaphore signal has both arms down to stop traffic in both directions.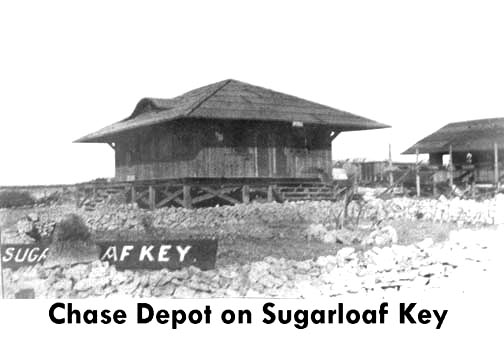 Judging by the architecture, this does not appear to be a Flagler built depot even though the photo is labeled as the depot. Chase was the center of the artificial sponge cultivation community.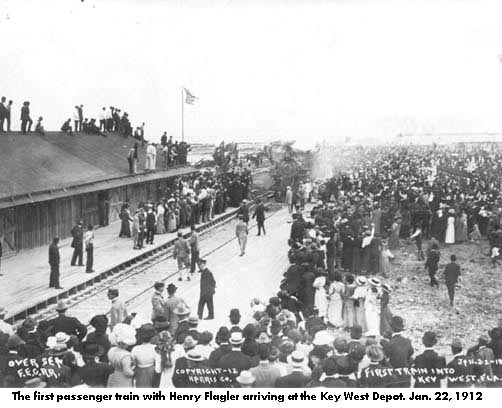 Probably the largest crowd to ever gather for a single event was the estimated 10,000 that Henry Flagler drew for his arrival in Key West.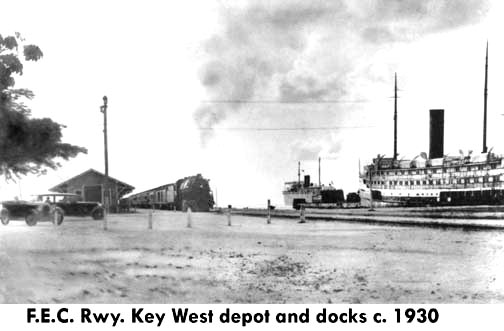 Another view of the Key West Depot and a large steamship.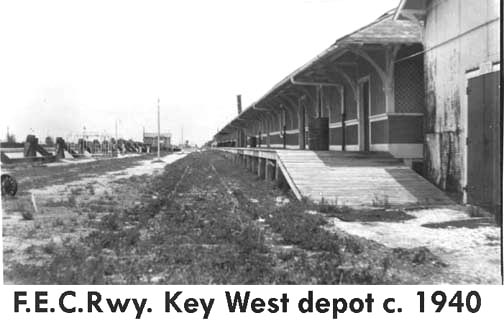 The Hurricane of 1935 doomed the railroad and this is a view of the Key West depot some years later. Parts of the original depot remain on the Naval Station Annex on Trumbo.