TRANSPORTATION ROOM
Welcome to the DEPOT shelf in the Railroad Display Case.

Page 1
This page by Jerry Wilkinson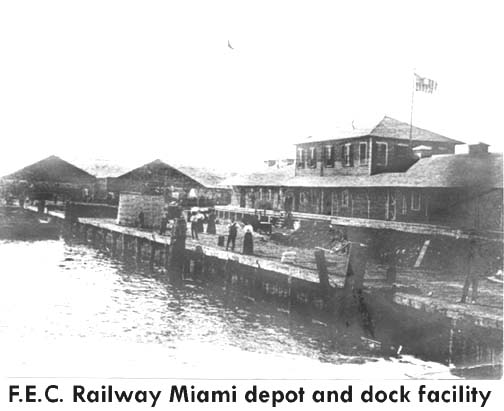 We begin our tour traveling south from the Miami Port depot, one of the few two-story depots. Miami also had a city depot from which most passenger traffic used.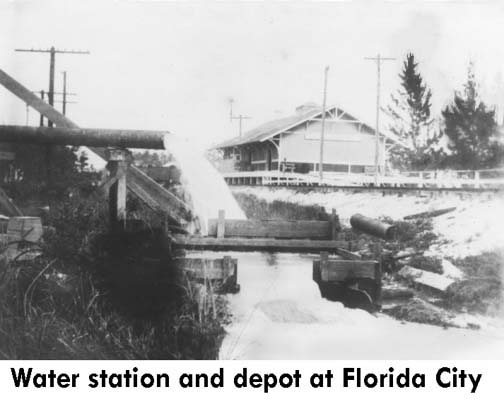 The Florida City Depot would have been the last mainland depot. Also at Florida City was a fresh water pumping station.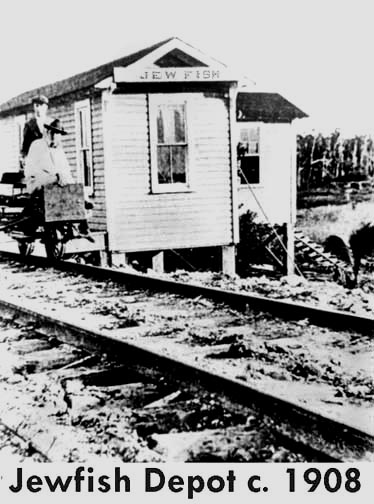 Probable the smallest F.E.C. Railway depot was the Jewfish depot. It was important as there was the drawbridge of the Intracoastal Waterway.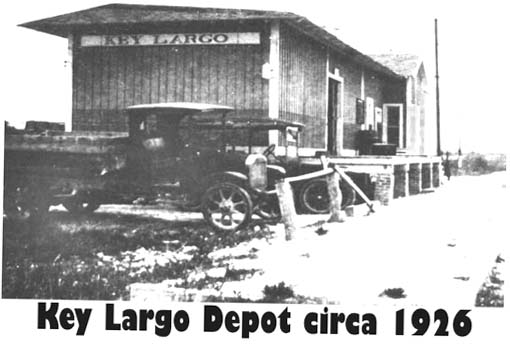 The first large depot the traveler encountered on the Keys was Key Largo Depot. It was at about MM 105.5 and had a telegraph station as did Islamorada and Marathon.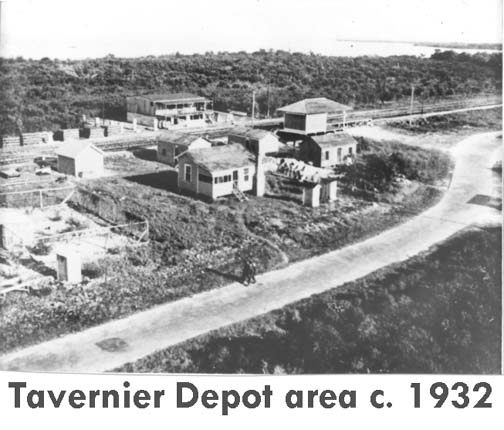 From this aerial photo one can see the Overseas Highway in the foreground. The still existing 1926 built wooden two-story post office is to the right of the left center of this photo. The small Tavernier Depot did not have a passenger waiting room as did Key Largo and Islamorada.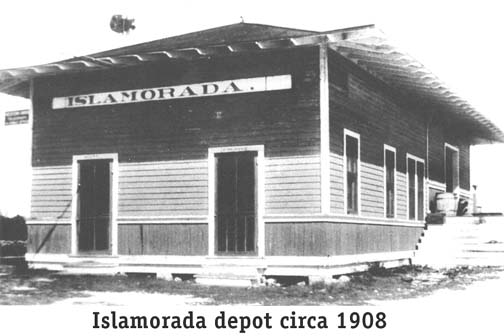 The Islamorada Depot, as were all the Keys Depots, was on the ocean side of the tracks. It was located between the present Post Office and US 1.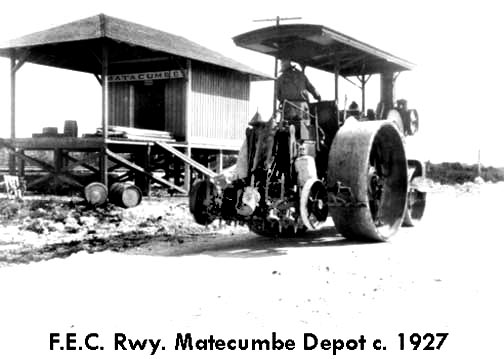 Here we see another small depot like Tavernier's. This depot was south of today's Hurricane Memorial. In the railroad days, the community of Matecumbe was larger than Islamorada.

Continued on Page 2