THE NATURAL HISTORY ROOM
Hurricanes Case
The 1935 Labor Day Hurricane Shelf.
Page 2
This page by Jerry Wilkinson
There were more World War One veterans in the Upper Keys that residents. In 1932 the nation was in a depression. The World War I veterans had been promised a bonus in 1945. Many wanted their bonus now and about 20,000 vets marched and gathered in Washington, D.C. in 1932.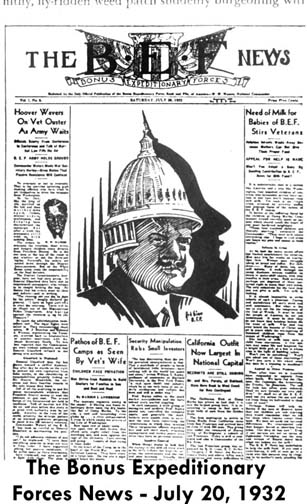 The group was called the Bonus Expeditionary Forces or more commonly, "The Bonus Army." They were chased out of Washington by President Herbert Hoover, but they returned for years to come.
Eventually, President Roosevelt found work for the veterans in South Carolina and Florida. The 1928 built 128 miles of highway from Homestead to Key West had 40 mile stretch served only by ferryboats. In Florida, about 800 were given employment to construct a highway to replace the water gap served by ferry boats. Veterans began appearing in the Upper Keys in 1934 along with State Road Department technical personnel. Eventually, three veteran camps were constructed; two on Lower Matecumbe Key and one on Windley Key. See map below.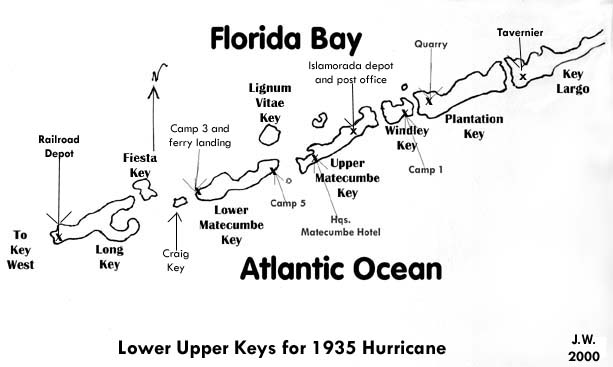 The above handdrawn map shows the approximate locations for this presentation.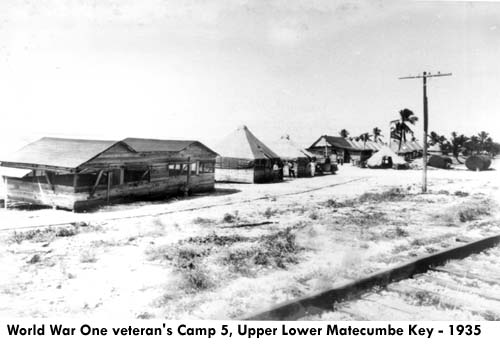 Camp 5 on the upper end of Lower Matecumbe Key was the last built and lacked more the so-called permanent facilities than Camps 1 and 3.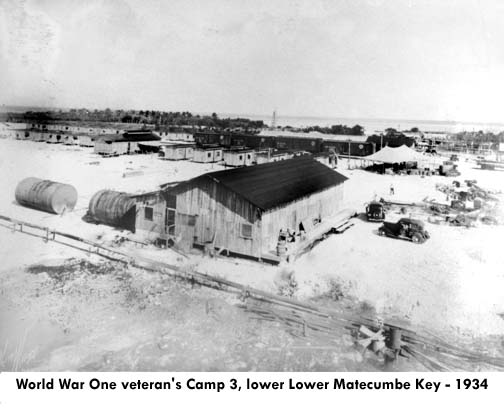 Camp 3 was the largest camp and the site where the new road construction would begin. When completed this section would go from Lower Matecumbe Key to Jewfish Bush Key which today is Fiesta Key. Now we will consider the building of the camps. I do not have an identified photo of Camp 1 when built.