ARCHITECTURE ROOM
(This is just a sample of this room.)
Building a Red Cross House

After approval of a house, the first visible notice was a sign. This denotes house number 21 for Robert Woods for five rooms.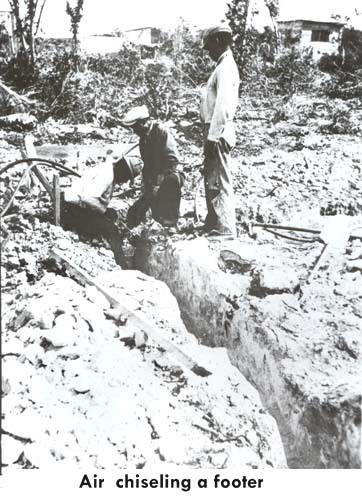 After laying out the foundations a dove-tailed footer was chiseled into cap rock.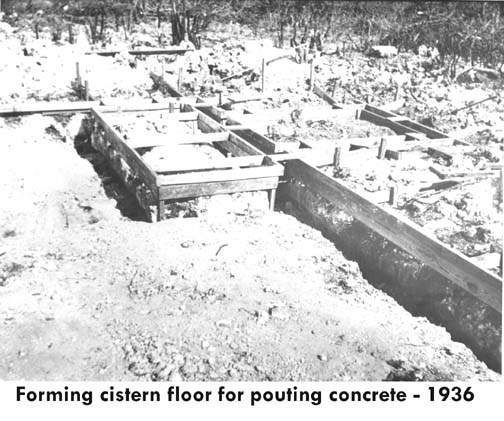 No forms were necessary below ground, however seen above are the forms for the floor of the cistern which will also act as the foundation.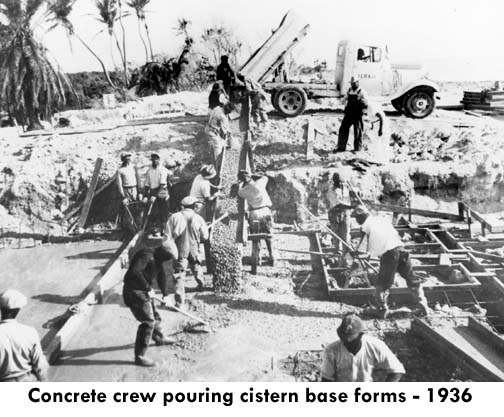 Concrete mixed with salt water was poured and leveled for the bottom.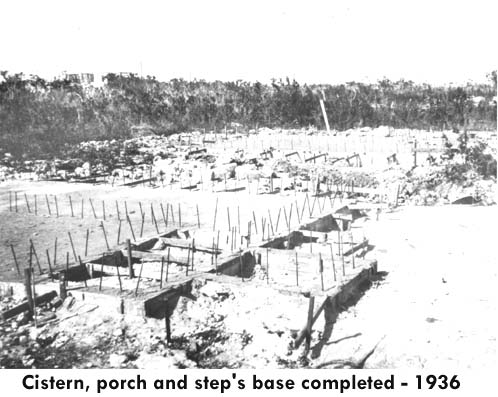 This is what it looked like after the wooden forms were removed. The cistern does not extend under the porch and steps.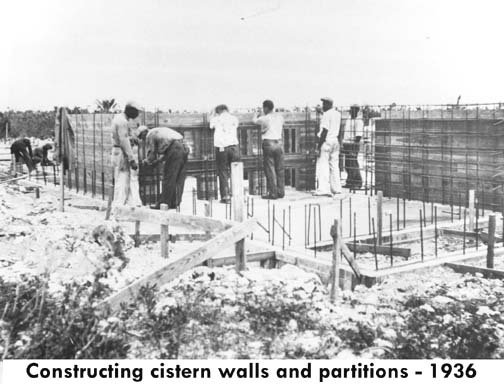 The cistern outer walls were formed and the cistern partitions would serve as support for the later inner walls of the house.

Continued on Page 3
Go to Page 3